Affordable Connectivity Program - Internet Discounts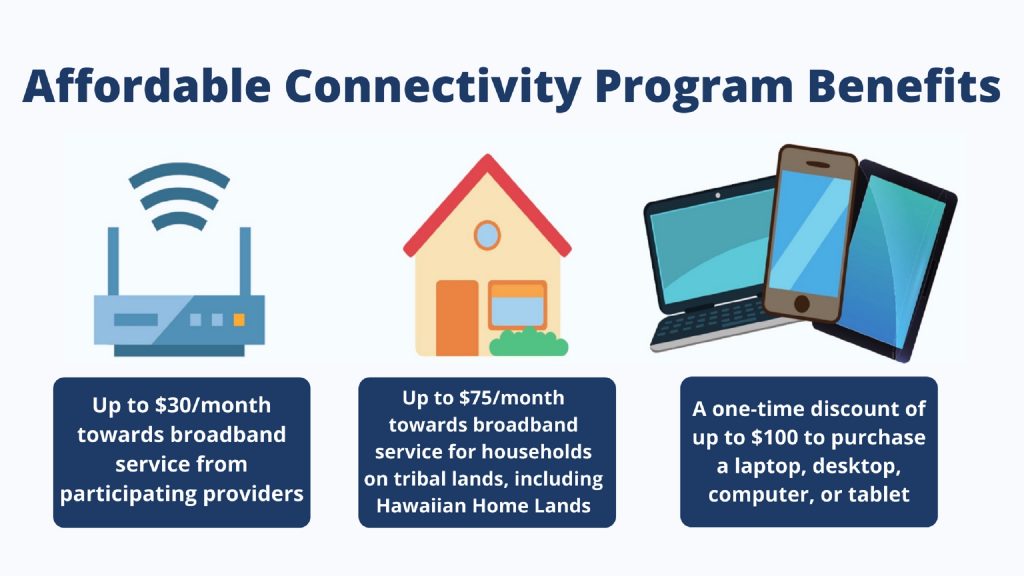 ---
The Affordable Connectivity Program is an FCC benefit program that helps ensure that households can afford the broadband they need for work, school, healthcare and more.
The benefit provides a discount of up to $30 per month toward internet service for eligible households and up to $75 per month for households on qualifying Tribal lands.
Eligible households can also receive a one-time discount of up to $100 to purchase a laptop, desktop computer, or tablet from participating providers if they contribute more than $10 and less than $50 toward the purchase price.
The Affordable Connectivity Program is limited to one monthly service discount and one device discount per household.
Please check out the following links to find out more about this program, including Palmetto Care Connections, which is Bamberg County's local provider assistance tool. Households which have students in Bamberg County School District qualify for the Affordable Connectivity Program due to the free and reduced lunch status of the district.