4-H Summer Residential Camp July 10-15, 2022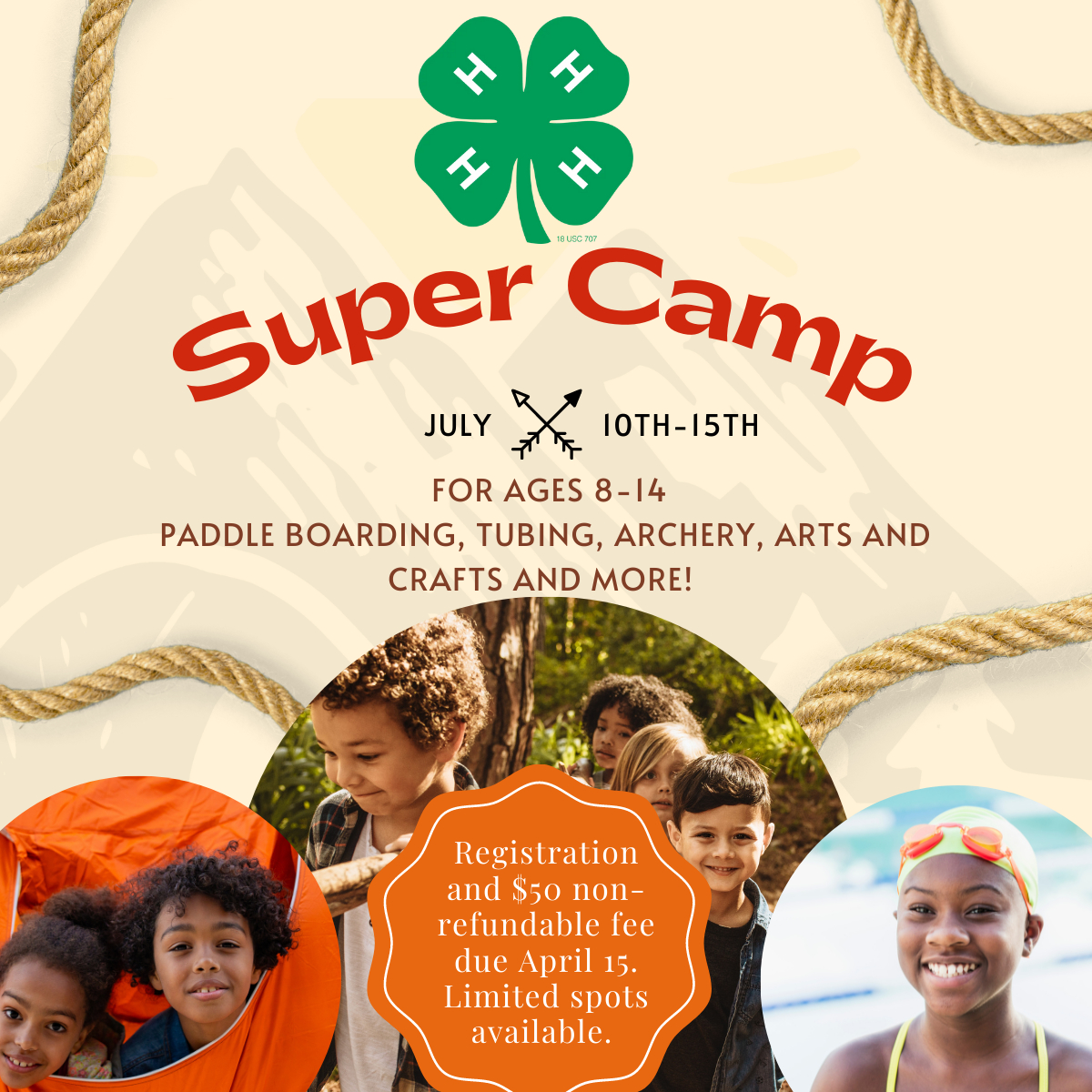 ---
Get Ready for Summer Fun!

4-H Summer Residential Camp July 10-15 2022


Registration and $50 non-refundable fee due April 15.

Limited spots available.

Transportation provided.



To register, contact:

Leroy Jones

ljones8@scsu.edu
(803) 813-0017
Where is it at?
Camp Bob Cooper 8001 M. W. Rickenbaker Road
Summerton, SC 29148

Who can participate?
Ages 8 - 14 Camp participants must live in Bamberg, Barnwell, Calhoun, or Orangeburg counties.

What will campers do?
Camp highlights include; paddle boarding, tubing, archery, arts and crafts and more!
Youth are required to provide a negative COVID-19 test results and submit the Medical
Statement Form (completed by licensed medical personnel) in order to attend camp.

*Results must be within 72 hours of camp drop-off.